Rubicon - Weatherproof Enclosure for Raspberry Pi, Arduino and BeagleBone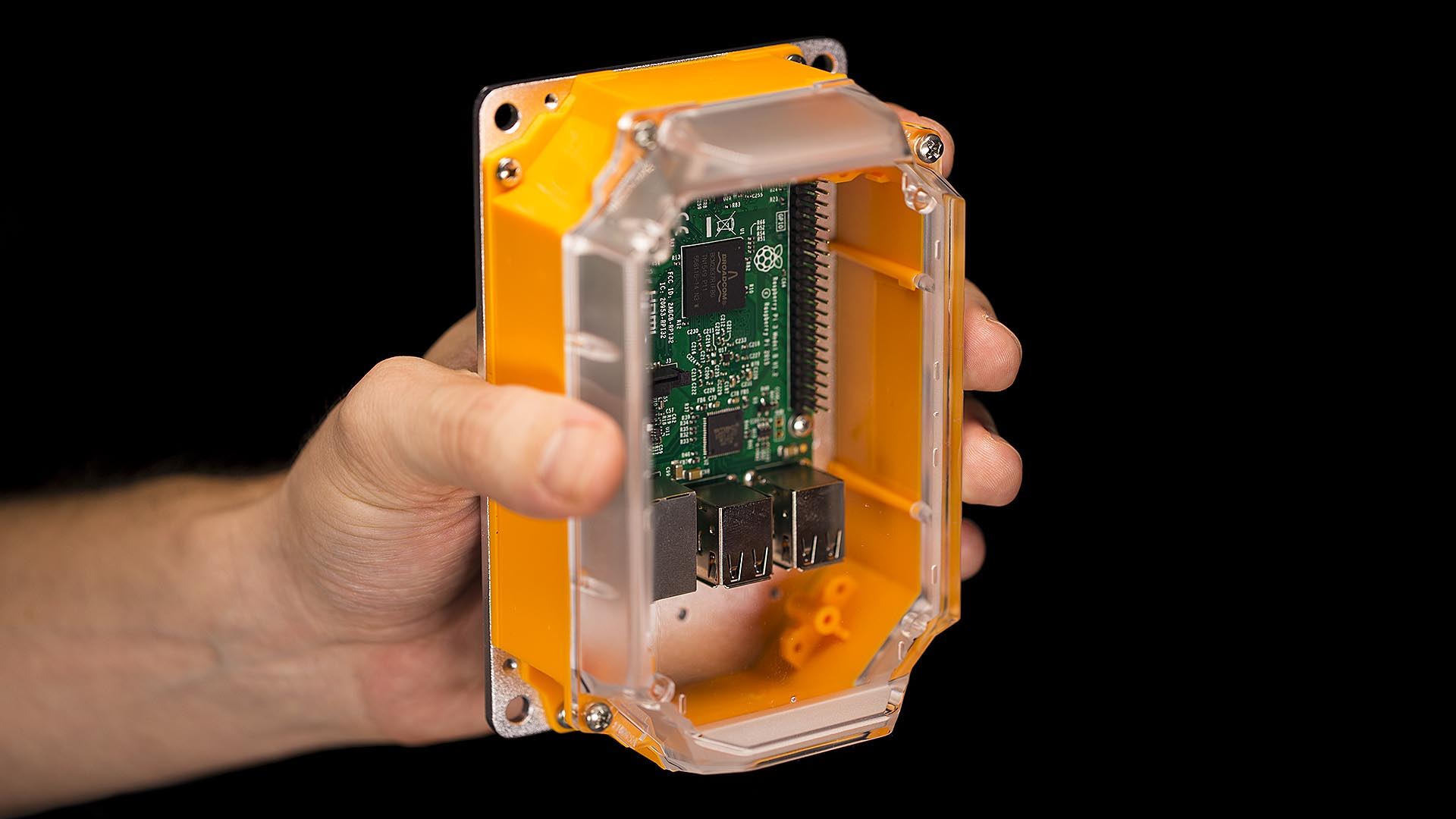 Raspberry Pi, BeagleBone and other circuit boards and accessories are not included.
Designed For Your Project
Rubicon is a modular enclosure system specifically designed to help deploy and protect your projects in style. It is IP67 water- and dustproof, supports glands and conduit fittings and is designed to be installed just about anywhere.
Rubicon combines high quality, extreme durability and superb flexibility – great for a wide range of indoor and outdoor applications such as sensors, IoT gateways, controllers and many more. Rubicon is ready to shield your Raspberry Pi, BeagleBone, Arduino, and other custom hardware from sun, rain, snow, and flood.
  
Features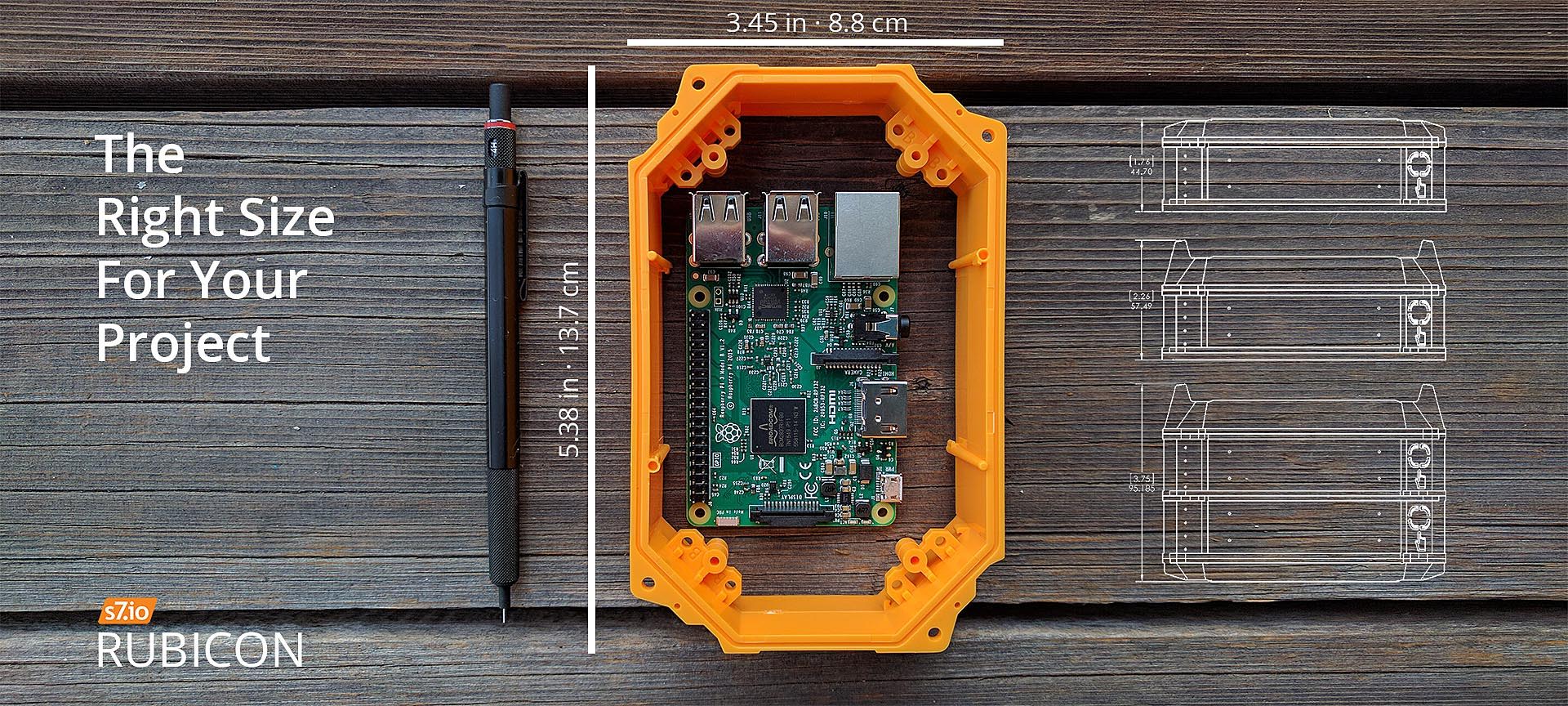 Robust
Rubicon is IP67 rated and has been tested in 1 meter (40 inches) of water for 30 minutes.
May be stacked 2x without loss of IP67 rating.
Every Rubicon enclosure has a machined 0.138" (3.5mm) thick aluminum base plate that is strong and light, yet is easy to modify.
Rubicon is designed to be mounted without opening the enclosure.
Compatible with standard wood screws, and up to M5 bolts.
UV resistant.
Versatile
Approximate size: 3.45 x 5.4 x 1.7+ inches (88 x 137 x 45 mm).
Available in grey or orange, covers also available in clear acrylic.
Deep and shallow covers are available.
Mounting patterns for Raspberry Pi (A+/B+/2/3), BeagleBone, or Arduino Uno / Zero.
May mount up to 2 shields/HATs/capes (varies with height).
Designed to be compatible with up to PG16 waterproof glands, ½" (US) conduit fittings, and SMA/RPSMA radio pass-throughs
Please consider signing up for our Beta Program -- you'd be able to talk with our team directly, and we will let you know about the upcoming products before they are released.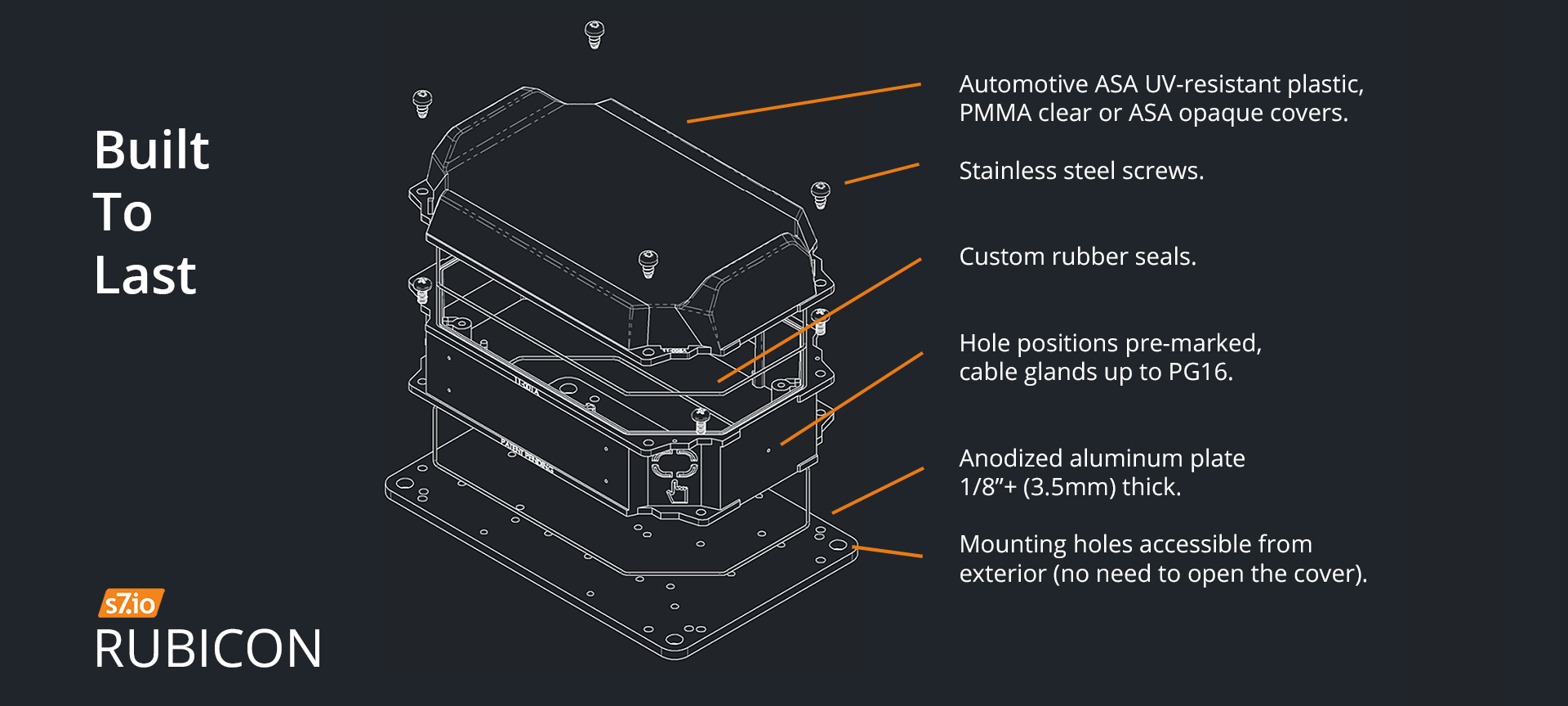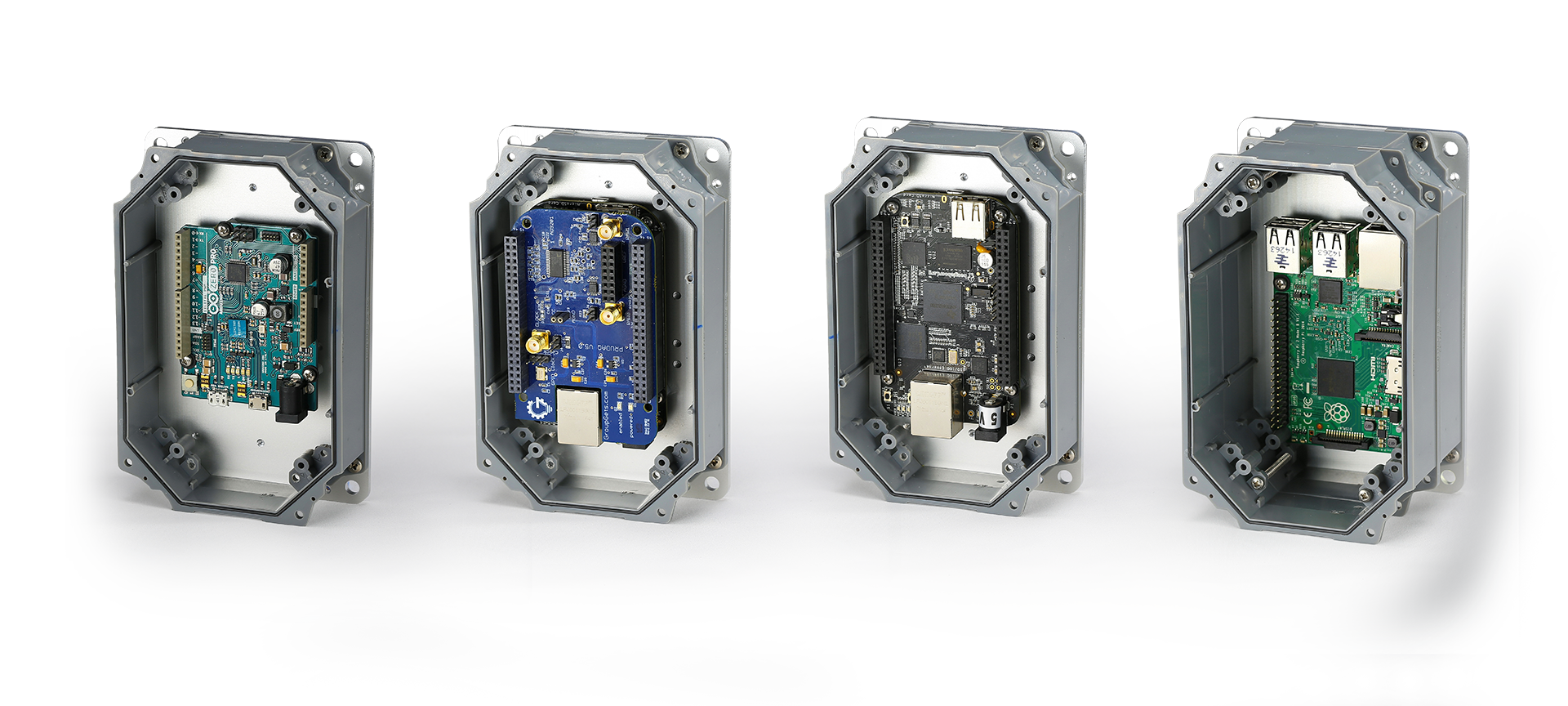 Resources
Videos
Accessories